We have launched our Private Label Reseller Program (PLRP), and this could be a great opportunity for you to jump aboard and start taking advantage of the savings on these feature rich plans.
The SkyeCom.Net Private Label Reseller Programs offers you the ability to set up a comprehensive web hosting company without the needed upfront expense of building out your own data center. We handle the technical aspects of keeping your account updated and running smoothly and that in turn leaves you the time to focus on the task of growing your online business. The Private Label Reseller Program offers free anonymous nameservers for complete anonymity.
Our resellers have the ability to host UNLIMITED sites. As a reseller you create your own packages and prices. Being a reseller is completely anonymous allowing you to act as an independent hosting company.
SkyeCom.Net offers plans that appeal to every range of needs, from the small start up to the seasoned developer. Whether you're a web designer looking for an account to house all your different design projects or a novice looking for a plan that gives you the extra room to grow. We believe these offerings are a great choice for anyone looking for a truly great deal.
How does reseller hosting work?
You have a reseller hosting account control panel called DirectAdmin (DA). The DirectAdmin control panel is where you go to create your customer accounts. After filling in their account information you click "create." This will instantly set them up with their very own DirectAdmin control panel. This is where they will go to administer their website. Once they are logged into DA they can create subdomains, email addresses, change passwords, and much more without requiring any help from you.
Ultra high performance with unparalleled support.
No Setup Fees
30-day Money Back Guarantee
24/7 Help Desk Support
State-of-the-Art Network
Included in ALL Resold Account Plans:
Webalizer Web Stats
DirectAdmin control panel
Web-based email
Unlimited Auto responders
Unlimited E-mail Forwarders
Password Protected Directories
Can use our SSL
Softaculous Auto Installer
Free SEO Tools by Attracta
Customized Web Error Pages
CGI-BIN
phpMyAdmin and Cron Jobs
Pre-Configured CGI's
Telnet /SSH
Nightly Backup
Online Manual and FAQs
PHP 5.6
Apache 2.4
Cloudlinux/Lightspeed
Included with every account: DirectAdmin – The Hosting Platform of Choice.
DirectAdmin is one of the most popular and advanced control panels available. DA allows you to create and manage accounts, view statistics, change settings and more.
Included with all Reseller Hosting Packages
Intuitive User Interface
Comprehensive API
Softaculous installer with 350+ scripts and 1000+ PHP classes
Also available with your reseller account:
WHMCS Billing System*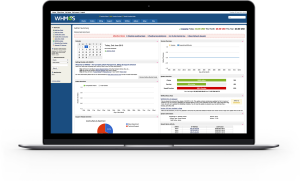 WHMCS is an all-in-one client management, billing & support solution for online businesses. Helping organise & automate all aspects of a business, from initial customer signup & ordering, to recurring billing & invoicing, to support via the built in help desk. See Demo
Automatic provisioning, suspension and termination
Integrated support desk system & knowledgebase
Supports multiple currencies and 2 level tax rules
Multilingual with customizable language files
Full API & Smarty template engine
Built in domain & product management

RA-1
per month
9.95
Level 1 Reseller
Host Unlimited Accounts
10 GB Disk Space
100 GB Bandwidth
1 Shared IP
DirectAdmin
AutoSSL
Order Now

RA-2

per month
14.95
Mid-Level Reseller
Host Unlimited Accounts
25 GB Disk Space
500 GB Bandwidth
1 Dedicated IP
DirectAdmin
AutoSSL
Order Now

RA-3
per month
19.95
Pro Level Reseller
Host Unlimited Accounts
50 GB Disk Space
1000 GB Bandwidth
1 Dedicated IP
DirectAdmin
AutoSSL
Order Now


Available account add-ons:
Blesta Billing Software $5.00 /MO
WHMCS Billing Software $10.00 /MO
Softaculous $2.00 /MO